CUSTOM PAINTING & FINISHING SERVICES
WE PAINT INTERIOR WALLS, TRIM & MORE!
From trim and ceilings to crown molding, drywall, sheetrock and wood, we've got you – and your walls – covered.
CLEAN AND PROFESSIONAL PAINTING
While working on your interior painting project, we respect your home as if it were our own by:
Valuing professionalism and politeness in our crew members
Properly cleaning and preparing each surface that is slated to be painted
Moving surrounding furniture to a safe place
Covering floors to protect against splatters
Keeping our work area clean and organized throughout each work day
We also inspect every inch of work and handle any necessary touch ups so that by the time a project is finished a gorgeous new interior is the only sign that we've ever stepped foot inside.
HISTORIC HOME RESTORATION
If you live in a historic house, it's likely a point of pride for you. It's timeless charm is important to you, you appreciate it – it's like no other house. From time to time, it may be necessary to call in experts to maintain your home's beauty and character; properly, and in the techniques and materials appropriate to upkeep its original beauty, and preserve it so you can be proud to call it your home.
Imhoff Painting is passionate about historic home preservation because we believe that each of these homes is a significant cultural touchstone. Our deep understanding of historic building materials and attention to detail helps us prepare for every historic house painting project we take on.
Whether it's stabilizing lead paint, resurfacing and repairing plaster, stripping unwanted paint from millwork, or refinishing wood and cabinetry, Imhoff Painting can beautifully restore or rehabilitate any older home so that it looks like new — without sacrificing the look of its time period.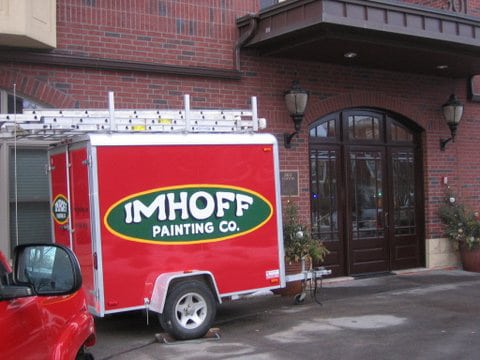 We're serious about restoration while respecting preservation and specialize in touching up, refinishing and restoring fine wood surfaces.
Our professionals are seasoned in the art of performing quality restoration services for all types of luxury woodwork including windows, doors and cabinet molding.
WHY CHOOSE CABINET REFINISHING?
For cabinets that need a little sprucing but are in otherwise good shape, refinishing keeps wood decay at bay and freshens the look of your cabinets for a lower cost than refacing or replacing them.
We listen closely to your ideas and concerns in order to create custom cabinet finishes that fit your home and tastes. Our professionals have the tools and expertise to make your bathroom or kitchen updates come together quickly and neatly.
WE HONOR ORIGINALITY AND CRAFTSMANSHIP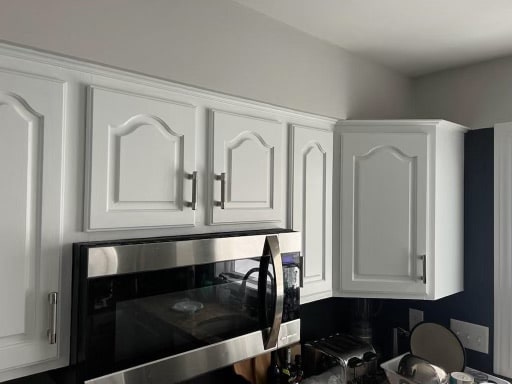 We know that life doesn't pause for paint to dry. Our first priority when we take on an interior home painting project is keeping clients comfortable and safe moving about their home while we're at work. That's why we come fully insured and, from home office updates to nursery redesigns, we take the time and care to prepare each space so that it stays clean and protected before we've even popped open the first can of paint.
PRICING
Painting and fine finishing services vary in pricing depending on project size and materials used. Please call us to set up a free estimate.